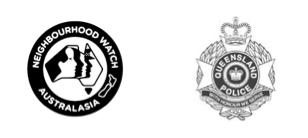 Neighbourhood Watch Australia (NHWA)
Queensland Police Service
Joint Media Statement
---
Neighbourhood Watch Australasia 2017 Police Commissioner's Award recipient Senior Constable Amanda Dohrman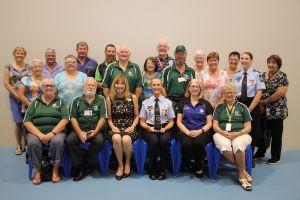 Senior Constable Amanda Dohrman from Bundaberg in Queensland, receives the 2017 Neighbourhood Watch Australasia (NHWA) Police Commissioners Award, for her 11 years of commitment, contribution and investment to Neighbourhood Watch (NHW) groups in the Bundaberg region.
After being appointed as NHW Liaison Officer for Bundaberg 11 group in December 2005, Amanda has held numerous roles, including Assistant Area coordinator, newsletter editor, secretary and treasurer and guest presenter at conferences and meetings. She has involved herself in all areas of NHW activities, including organising the 2008 North Coast region NHW Conference; organising speakers for meetings; overseeing and organising Christmas family days; producing ID Cards for NHW members; organising the NHW11 25thbirthday celebrations; community sausage sizzles and Neighbour Day events; participating in the "50 in my street" sticker campaign and seeking sponsors for a 2018 magnetic calendar. Amanda has also lent her assistance and support to other NHW areas without a Liaison Officer, and often visits the residences of committee members just to say hello and check on how they are. Her policing expertise and knowledge has been of huge benefit to Bundaberg region NHW.
"Initially, when I heard that I had won this award, I felt very humbled" said Amanda. "It is inspiring to be recognised for being a decent human being and just being kind and compassionate to other people. NHW is an avenue to impart knowledge about security and policing issues within our community and is an excellent partnership for the Queensland Police Service. In this dynamic environment that we live in, life seems to race with the advent of even better technology, but there is always going to be the constant of crime. We need all of the tools we can to be one step ahead or to better prepare our community for when these offences occur. I see NHW as being one of those tools. It is a brilliant avenue for imparting knowledge. Our community know that we care about their safety"
Chairperson for the Bundaberg & District Neighbourhood Watch Association Wendy Byrne said "Amanda has endless energy, interest, assistance and devotion to not only NHW members, but also to many members of the community. This has resulted in her being regarded as a friend to many. Amanda is a humble but highly respectful and respected professional police officer who maintains and upholds all the values of Neighbourhood Watch".
Inspector Les Bulluss, Crime Prevention and Neighbourhood Watch, said "There are 11,000 registered volunteers throughout the state, working together with Queensland Police service to make our neighbourhoods safer, stronger and friendlier".
Neighbourhood Watch Queensland celebrates 30 years of operation this year. Their priorities are crime prevention and public safety and are closely aligned with police services. Local NHW groups collaborate to discuss crime and anti-social behaviour in their regions and research and implement appropriate prevention strategies.
For more information please contact:
Email: admin@nhwa.com.au
Mobile: 0428 377 901