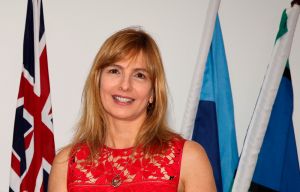 Neighbourhood Watch Australasia (NHWA) is pleased to announce the appointment of Maria Bennett as Chief Executive Officer.
Board President, Bernie Durkin, today announced the appointment of Maria Bennett to take on the role of CEO of Neighbourhood Watch Australasia, after the former CEO Ingrid Stonhill took up the position of Deputy CEO of Bawinanga Aboriginal Community (Maningrida, NT).
Mr Durkin said, "In welcoming Maria to the important role the Board also wishes to acknowledge and thank Ingrid for her tireless and effective contribution to Neighbourhood Watch Australasia for over 10 years."
Maria has been Director of a promotions company for 9 years and has had a successful career in corporate sales and marketing roles. Maria has extensive knowledge, and management and leadership experience in both the public and private sectors, working closely with many prominent charities and not for profit organisations.
Ms Bennett said, "Neighbourhood Watch plays a very important role in the community and as a 'grass roots' organisation has a great deal of interaction with people in major cities, regional centres, and rural and remote areas of Australia and New Zealand. As CEO of Neighbourhood Watch Australasia I look forward to working with a wide variety of stakeholders to bring about safer, more connected and inclusive communities."
"Communities are becoming more security conscious and Neighbourhood Watch Australasia has a very significant contribution to make."
For more information please contact
Maria Bennett
CEO | Neighbourhood Watch Australasia
Email: maria.bennett@nhwa.com.au
Mobile: 0432 495 281