The Neighbourhood Watch Australasia board directors and staff who represent the Neighbourhood Watch and Neigbourhood Support organisations of Australia and New Zealand. 
Bernie Durkin – Chairman, Western Australia
Bernie is the Executive Manager for the Community Engagement Division of the Western Australia Police. Part of this role encompasses the position of WA State Director for NHW.
In 1988 Bernie joined WA Police as a sworn Police Officer then switching to a Public Servant in 2008.
In his current role Bernie manages a team of crime prevention community engagement staff and is extensively involved with NHW at both a State and National level. Bernie is currently the Chairman of Neighbourhood Watch Australasia.
Margaret Pearson – Company Secretary
Throughout Margaret's career she has made a significant contribution to the voluntary sector by being involved with numerous community organisations including ACT Neighbourhood Watch Association Inc. where she held a number of positions within that organisation and has recently retired from the role of President.
Having lived overseas for a number of years Margaret returned, with her family, to Canberra where she continues to follow her great interest in local and international politics. Margaret is currently the Company Secretary of NHWA.
Clare McGrath – Australian Capital Territory
Clare is currently the Vice-President and Board Member of the ACT Neighbourhood Watch Association. Clare has been an active member of NHW since 1985, primarily in the Ainslie Suburb of Canberra where she has lived since 1962 after moving from Melbourne.
Clare is a self-professed sports lover and a one eyed Hawthorn supporter.
Dr Carlene Mahoney – New South Wales
Dr Carlene Mahoney is a Detective Inspector within the NSW South Wales Police Force with over 20 years experience, working in organised crime, child protection and is currently managing the social media presence for online community engagement.  Carlene also holds the position as an adjunct lecturer with the Terrorism and Security Studies, Charles Sturt University in Canberra. Carlene is currently undertaking a Masters in Terrorism, researching the complex social, political and international context of terrorism and contemporary security related issues.
Peter Edwards – Tasmania
Peter Edwards is a former Commander in the Tasmanian Police Service. He has extensive experience across diverse policing portfolios within his home State, as well as national and international law enforcement representation. He has served as a Detective, Prosecutor, Intelligence Officer and Head of Training. Peter is currently the President of Neighbourhood Watch Tasmania.
Eric Tibbott – New Zealand
Superintendent Eric Tibbott assists the Commissioner of Police in driving the development and implementation of New Zealand Police's Prevention First Strategy in accordance with Our Business.
Fosters a "whole of government" approach to prevention by actively supporting and contributing to the inter-agency development of policies and strategies for community based crime prevention.
Business process owner for the Police Deployment Model (Command and Coordination Centres & Tasking and Coordination) , Harm Reduction (Family Violence, Victims & Youth) and Community (Neighbourhood Policing, Schools & Alcohol Harm Reduction)
Les Bulluss – Queensland
Les joined the Queensland Police Service (QPS) in June 2000 after 13 years with the New South Wales Police. He has performed General Duties, Licensing, Water Police and Officer in Charge roles in New South Wales and Queensland.
In 2008 Les was promoted to Senior Sergeant. Officer in Charge, Thursday Island; the only police division in Australia with an international border. In 2010 Les was awarded a Churchill Memorial Trust Fellowship to travel to Canada and USA to research 'Culturally Appropriate Indigenous Community Policing Models'. Following the fellowship, Les made several recommendations to the OPS which were adopted into remote community policing models.
In 2011 Les was promoted to Inspector and in 2013 was appointed to his current role as Manager, Community Programs and Engagement. Community Contact Command. Les' portfolio includes the Crime Prevention, Cultural Support, Crime Stoppers, Victims Assist, Queensland Police Pipes and Drums, and Queensland Police Museum Units. Les has a Graduate Diploma in Management from Central Queensland University and Graduate Certificate in Applied Management (Policing and Emergency Services) from Australian Institute of Police Management.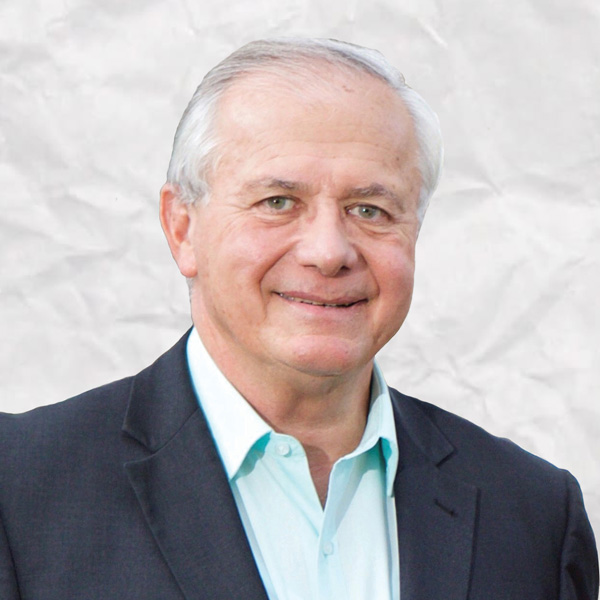 Cr Pat Daley OAM – Independent Director
Pat is a former NSW Police Crime Prevention Officer. He co-founded Neighbourhood Watch in NSW in the 1980's. In 1986 Pat left the Police to establish his own security and public relations consultancy. He is the author of bestselling Neighbourhood and Small Business Crime Prevention Handbook published by Angus and Robertson. For 15 years Pat served as Media Director for The Salvation Army. Since 2004 Pat has served in local government on Sydney's Northern Beaches as an elected Councillor.
Maria Bennett – Chief Executive Officer
Maria has extensive knowledge, management skills and leadership experience in both the public and private sectors, working closely with many prominent charities and not for profit organisations. Prior to joining NHWA Maria was Director of a promotions company for 9 years and has had a successful career in corporate sales and marketing roles. Previous management roles in medical and health industries in Australia, New Zealand and Asia, have provided experience in coordination of major projects and exposure to the differing legislative and regulatory environments involved as well as an awareness of the unique physical and social challenges each location brings.
Maria brings great enthusiasm to her role, acknowledging the vital contribution NHWA makes to crime prevention and community safety, as together we deal with many changes and challenges.
Selina Otto – Executive Assistant/Project Manager
Selina has a breadth of experience in numerous roles including administration, sales and customer relations. Having recently completed a Bachelor of Justice specialising in Policing and a Bachelor of Behavioural Science (Psychology), she is passionate about crime prevention within the community. Some of her goals include furthering the organisations reach to engage members of all ages, as well as offering services which educate its members on community safety. Selina is an energetic and motivated young individual who looks forward to helping you with your Neighbourhood Watch journey.